Meet the photographer Ron Switzer: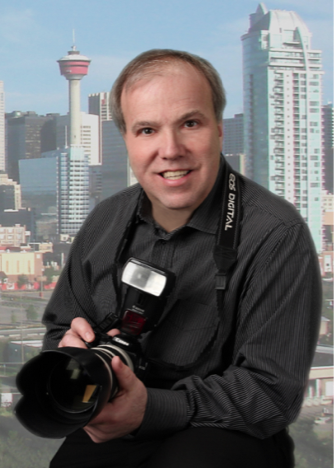 Ron Switzer has been photographing and preserving all your special moments and "Times of your Lives" for over 30 years. With his wealth of experience and knowledge Switzer Photography has become one of the most respected studios in Calgary. Putting his customers first and sharing input with them, has allowed him to create a sizable customer base with complete customer satisfaction at the core.

Ron is an award winning studio photographer and has had countless images published in books, newspapers and other publications for the past 30 years. He has been part of many photographic organizations (APPA, PPOC, NAPP to name a few) and is continually active in the photographic community.
As a long time Accredited Member of the Alberta Professional Photographers Association, Ron is dedicated to continually improving his skills as a photographer while providing the finest quality of photographic services to his clients. Being part of this association means not only adhering to a strict professional code of ethics but also providing the best possible workmanship, service and quality to his clients.
" Each of my clients is special to myself and I would like to build a close relationship with all of my clients in order to serve each of their individual needs. It is my joy and pride to be able to share and help you remember those joyous occasions in your life." – Ron Switzer